Atari Fire  is an editorial and user based music review platform that focuses on the Pop rock sub-genres of Synthpop, Synthwave and Retrowave. The objective of the platform is to break aspiring artists and to help move the sub-genres into the mainstream of popular culture.
Atari Fire
premiers the very best breaking artists interviews, signing stories, producer interviews, album reviews, live concert reviews and music video reviews.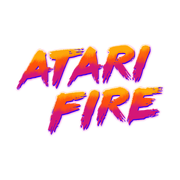 The "
Atari Fire review" 
as the pinnacle of reviews within the Synthwave fan-base and community!
Atari Fire Entertainment is the organizer of the Atari Fire 2020 Festival in Del Mar, California. The event will be one of the largest Synthwave festivals in the United States of America and is scheduled to take place on April 20, 2020 at the San Diego Fairgrounds.